Punk Rock
(raw and gritty music)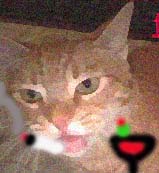 Punk rock is resilient. I love hanging out with my punk with their stories of good times and bad… great shows- great band… friends who passed on… the people who first taught them to shot up, who is dead know, love, recovery, business, family… bringing kid to first show...
One of the sweeter and sadder way a community shows how strong and beautiful it is – is by the way it says goodbye to its members. I remember a few wonderful memorials at Lennox Studio, which were full of punk rocker old and very young, puppy dogs, potluck, and always a few bands playing. A slide show of moments of the late person's life and stories told from stage.
PUNK ROCK

TERMS:
Punk Rock
DIY
Straight edge
Mosh Pitt

BENEFIT
Anger management
DIY your life
Mindfullness

LEGANDS & MY FAVORITES
Ramonues
Discord Records
Henry Rollins
Lennox Studio
Bite

OTHER RAW AND GRITTY MUSIC
Murdergrass
Rockabilly
Psychobilly
Circus rock
Garage rock

-------------------------------------------------------------------------------

To Contact Lilycat
me@lilycat.com
or
mskittywhore@yahoo.com
(415) 420-4916
DIY or Die
Home