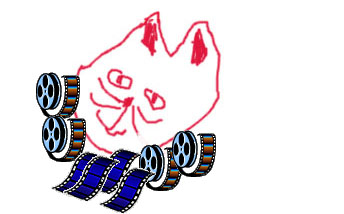 WE HAVE THE REMOTE
Thursday,January 22nd at 7:30PM
The Canvas Cafe (9th Avenue & Lincoln), SF
Free - but we will pass the hat- to collect donations for the SPCA

Get away from the boob tube and come stare at a different screen with us. Come to the Canvas, watch some Indy shorts, and have some coffee.
This time, we will be showing - I don't know yet - but after collecting a few different shorts and rummaging through my apartment - it looks like:
"Bars and Tones"
"Mart-Face Music Video"
"'Lucid Teaser"
"Ashton's Crumb"
"Custom Alternations'
''Don't Drop Me Just Because I'm A Loser"
"Love and The Monster"
"Who's Foucault?"

We are talking animation, music, mysteries, deep spiritual discovery all in under 30 minute shorts. All things that go well with coffee.
PS. If you have films you'd like to have shown contact me.
________________________________________________________________________________

To Contact Lilycat
me@lilycat.com
or
mskittywhore@yahoo.com
(415) 242-1447
We have the remote
HOME